"It's when you feel in pieces."

"PTSD is when you are Broken and you can't even name it."
If you agree, we – as human beings – were born to be a whole, balanced, and strong individuals. Greek philosophers, and physicians, say that the natural state of things is calm and, sophrology – the science that studies the Consciousness – promotes body, mind and spirit harmony (SOS = free from diseases, balances. PHREN = diaphragm, emotional heart and by extension, spirit, conscience. LOGOS = Science, study, speech).
So, naturally, PTSD occur as a consequence of a lack of it. The fact is that you don't realize at which cost, until your life becomes a mess, when you finally admit that something has broken, and you need help to fix it. It can be a physical wound, or invisible, when it concerns heart and soul, or if you are blessed enough, as brits would say, both.
"A huge evidence of a Lack of Harmony."
Before 2015, I used to practice Yoga, once a week, basically to keep healthy, in a good shape and mood, it was relaxing, and I could fully stretch my body, especially my neck, unconditionally turning 40.
After the 2015 Paris events (january and november), I got completely unbalanced, both emotionally, and physically, put on weight, panic attacks, anger outbursts, no way to do my job anymore, like dealing with typical visitors problem solving (e.g. lost baggages, fully booked restaurants,..), or simply baring mood swings of my bipolar colleague. As soon as someone started crying or yelling for any reason, my self defense felt in danger ("that freeze, fly or fight thing").
In february 2016,  I was diagnosed obviously inadequate to my position, until today (happy update: on 19th september 2019 I signed up for a long term deal in the present service for the same Company in which I broke down medically stated on 14th september 2016, after temporary therapeutic part time and several short term missions).
For the storytime, I knew panic and fear on a terrorist attack at workplace and PTSD soon started with insomnia, poor emotional intelligence like Hulk's syndrome,  inability to put words on my own feelings, anxiety and fear of going crazy, exhaustion and chronique fatigue disease, after sleep burn out, tremors (mouth, legs, hands), tachycardia, and short memory loss, just to mention a few. Others symptoms you can't just describe, like a sort of electrochemical pinching in your veins, especially in legs, or warmth flames in the back, which give you the right sense of burning from inside out.
"A short circuit of your soul." 
Perhaps you don't know but Stress is quite dangerous for your neurons, once they are gone, they don't regenerate; so you start aging earlier, that's also why, today, it's not so rare to see stress effects in people who suffer Alzheimer's syndrom much younger than 60, or stroke and heartattack victims.
The joke is that medias say that our life's lenght has encreased which is definitely fake news.
My life after burn out.
During my journey, back from burn out, I have been told several times that this is the illness of the strong. And this is one of the main reasons why I feel a proud trauma survivor, today. Of course, you have to consider a deep cleaning of your personal life, as well as a full transformation of your jobcareer and lifestyle. 
You can't figure out coping with PTSD and holding on the same life schedule than before trauma. It involves stop overthinking, letting go, and modulating negative emotional responses compared with the healthy controls.
"You need some yoga in your life."  
Yoga practice really made a difference for me. It brought "justice" to my body and mind, especially since I am doing it regularly, almost everyday.
Check out Dan Nevins's story "a soldier's surprising journey to becoming a yogi" on the following: Warrior Spirit Retreat
Thanks to a welsh penpal, and army brit, nicknamed Salad Dodger, my attention was caught by a no profit association Combat Stress, and reading an article I was quite shocked, because some of my burn out symptoms were perfectly matching with war vets PTSD, after battlefield.
This study led me to american journalist, Sebastian Junger, on Vanity Fair, who experienced PTSD on his way back from Afghanistan, where he spent 15 months on a mission with a Battle Company. He brings attention to this alienated modern Society, which becomes quite less attractive than a mission in Middle East, where soldiers feel well surrounded and taken care of by their own Troop (Tribe/Community's values).
"Sometimes, we ask ourselves if we can save the vets, I think the real question is if we can save ourselves."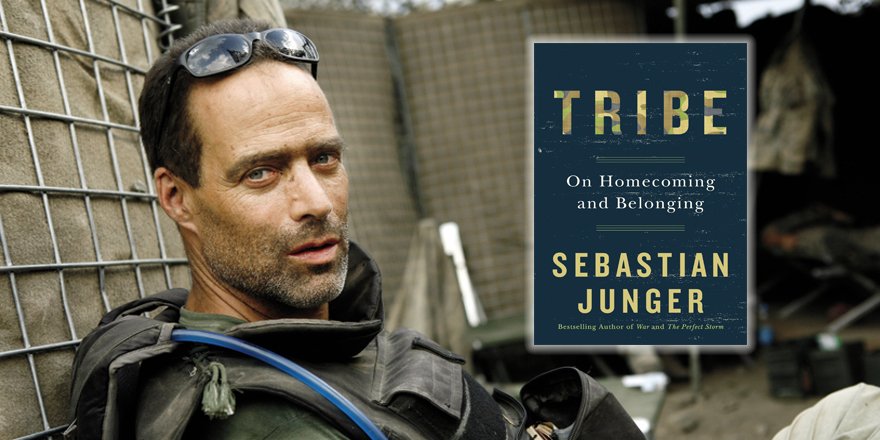 ***
To resume up, PTSD symptoms can be:
Depression
Anxiety
Dissociation
Flashbacks
Nightmares
Irritability and outbursts of anger
Suicidal thoughts and suicide
Alcohol misuse and dependence
Sexual problems and confusion about sexuality
Other effects:
Eating disorders
Self-injury and self-harming behaviour
Transient psychotic episodes
Borderline Personality Disorder
Dissociative Identity Disorder
Somatisation – Emotional distress experienced as physical pain
Increased rates of physical conditions like heart disease and cancer
Homelessness Re-victimisation Prostitution
Criminal behaviour (including, for a small minority, sexual offences)
Low self-esteem
Lack of confidence
Sleep problems
Parenting problems
Relationship problems
Trust issues